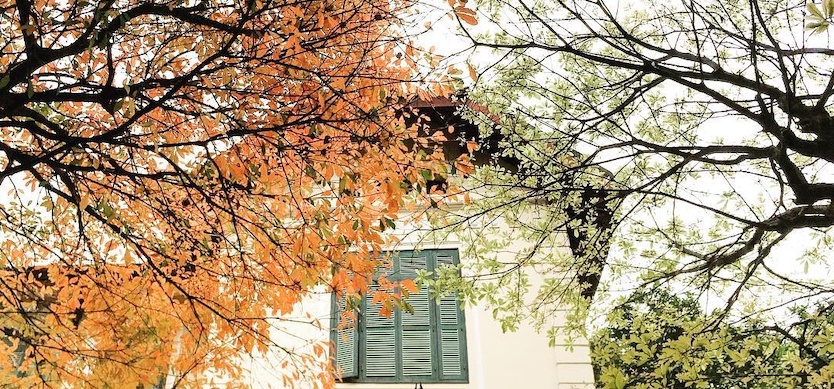 If you've ever been to Sapa, Hoi An, or Saigon, you must be impressed with the unique features of every dish, lifestyle, or custom in each region.
Yes, what we're mentioning here is a trip to explore Vietnam, where is home to many different ethnic groups and unique cultures.
However, not every attraction makes visitors curious about culture, instead, they appreciate the service quality or nature, for example.
So, we have summed up the places for you to experience the best and most unique local culture. Let's choose a place for your next trip.
Top Vietnam sites for visitors to explore the culture
Sapa

Hanoi

Ninh Binh

Hue

Khanh Hoa

Hoi An

Dak Lak

Ho Chi Minh city

Mekong Delta
Sapa
The natural beauty of Sapa
With a population of 5 ethnic minorities, Sapa is famous for its unique and interesting upland culture.
If the town is a crowded, bustling place with the developed tourism, when moving to remote villages like Ta Van and Ta Phin on a Sapa trekking tour, travelers will feel a very peaceful and rustic Sapa with pictures of terraced fields, ethnic people in colorful brocade dresses, steep roads, or wooden houses, etc.
If you want to admire the activities in the market, Bac Ha market and Cat Cat village are the ideal places for you.
Hanoi
Hanoi capital is a big city but still retains its ancient features, from small streets, moss tile roofs to people. You can explore those things in the Old Quarter, where is always crowded with buyers and sellers, vehicles, where there are hundreds of years old trees, or very small houses huddling together, etc.
Ninh Binh
Ninh Binh - Trang An
Over a thousand years, since Hoa Lu became the ancient capital, the ancient land of Ninh Binh now has many other changes but the echos and historical value of the golden time of this Hoa Lu capital is still existing.
Besides, when coming to Ninh Binh, visitors will experience sitting on the boat to visit Bai Dinh pagoda through the dreaming and quiet Trang An scenic area.
Hue
Hue is very beautiful, a sad beauty. And it seems that people and the way of life here also carry such slow flow.
Coming to Hue, visitors will feel the royal culture, the ancient breath in each tile roof, and especially the honest, rustic people through the delicious and cheap food, creating the reputation of this land.
Nha Trang
Nha Trang beaches
As a beach tourist city, Nha Trang culture is attached to the sea and traditional village festivals of bird's nests, salt making, fish sauce, etc. Nha Trang also owns a variety of wild and beautiful islands, where you can discover the local life of fishers.
In addition, visitors can learn about the ancient Champa culture in the Ponagar tower which was built in the 13th century.
Quang Nam
Since 400 years ago, Hoi An of Quang Nam has been a commercial port crowded with traders from all over the world, creating a diverse culture harmonizing the Eastern and the Western.
Today, Hoi An is one of the rare ancient cities still preserved almost intact. If you're the one who loves the nostalgic, peaceful atmosphere of the small old town on the river, don't forget to drop by here.
In addition, Quang Nam also carries Champa culture with My Son Sanctuary and fishing village culture in Tam Thanh village.
Dak Lak
The rustic life in Dak Lak
Belonging to the Central Highlands, Dak Lak is famous for the gong culture of mountainous people. Unlike Sapa, the culture here seems wilder and more vibrant.
You can come to stay in stilt houses, enjoy the dishes with the flavor of mountains and forests, ride elephants in Don village, catch fish in streams, or see the majestic waterfalls, etc.
Ho Chi Minh city
Ho Chi Minh city will give you the feeling of a vibrant, modern, and colorful city but is no less unique. This is because it is a cultural blend of different regions, expressed in the cuisine, hustle, and smiles of broad-minded Southern people.
Mekong Delta
When it comes to tour Delta Mekong, everyone will think of a unique culture on the river with the images of island villages, rice fields, boats full of agricultural products on the floating markets, and simple, rustic dishes like the people here. Life in the Southwest is very bustling, happy but also peaceful and beautiful.
Vietnam attracts foreign tourists not only by beautiful landscapes, delicious food, or cheap cost but also by the unique and distinctive culture of each location in the country. Hope that with our guide of best places in Vietnam to explore cultures, your vacation here will be memorable than ever. Please like and share it with others if it's useful for you. Thank you.