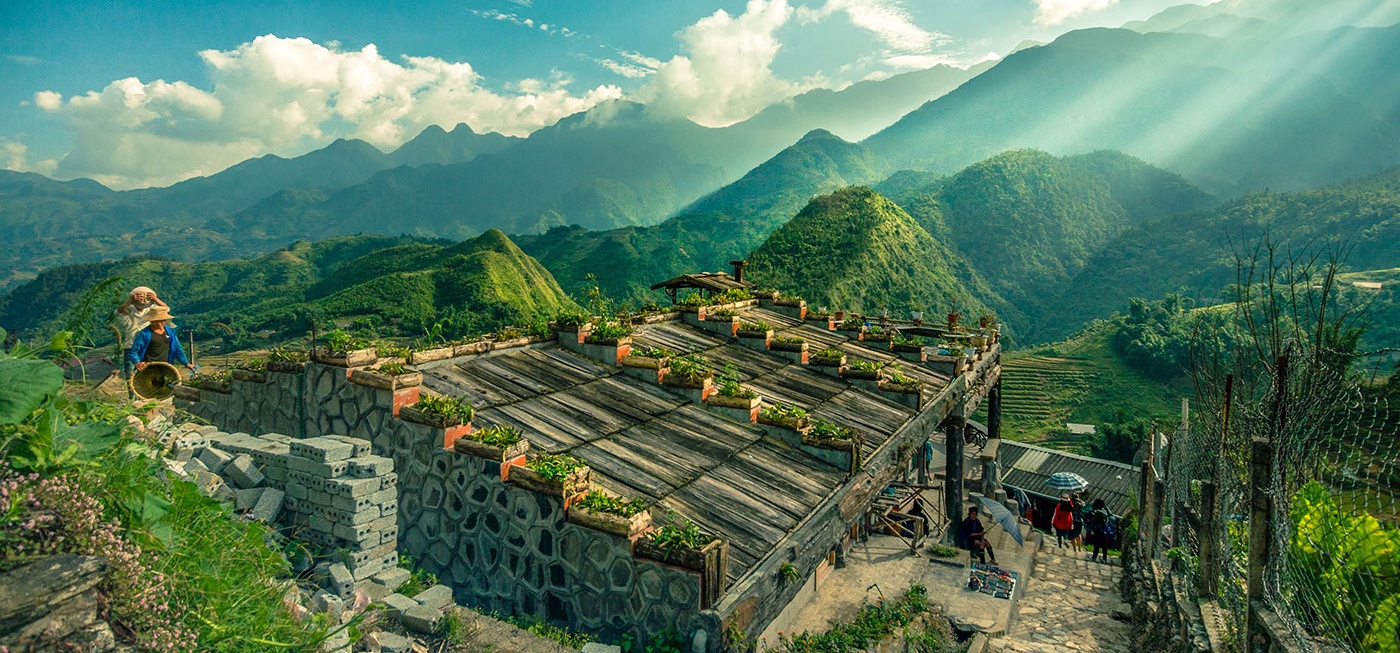 Sapa is a famous destination for those who are into romantic space and exploring the interesting culture.
If you are about to visit Sapa in February and wondering what the weather is like then do not miss the post below.
What's the weather like in Sapa in February?
Temperature/Rain
The daily average temperature for Sapa in February is around 11 °C. You can expect rainfall with an average of 80mm precipitation during the month. The moderate amount of rainfall in the area is due to rain, fog and mist that is a general factor at this time of year. However, towards the end of the month, warmer temperatures start to arrive.
Humidity
Generally, a day in Sapa can bring many weather conditions like fog in the morning and sunshine in the afternoon. Humidity for the town can reach 82% but you won't feel any discomfort due to the cooler temperatures. The climate at this time of year makes it a great time to take part in outdoor activities, however, check local forecasts if you're planning on hiking or spending the day outdoors. Frost, cloud cover and fog can cause visibility to be impaired so proceed with caution.
Where to stay in Sapa in February?
Sapa Cozy Hotel
If you're looking for a budget hotel to reside in during your stay in Sapa then the Sapa Cozy Hotel will meet your requirements. Located in the centre of town and surrounded by a number or facilities and attractions like the Ham Rong Mountain, this accommodation is also just five minutes away from Sapa Lake and Sapa bus station. Housing 15 rooms, each comes with heating, minibar, television and free bottled water. There's free Wi-Fi access in public areas of the hotel. With incredible views of the mountains and an ideal location, this hotel is fairly popular with a variety of tourists.
Sapa Queen Palace Hotel
Another popular establishment is the Sapa Queen Palace Hotel. Here, you'll find rooms boasting an en-suite bathroom, cable television and free Wi-Fi in all areas. The hotel has a bar and restaurant serving a range of drinks and food with an egg breakfast offered every day. This hotel is ideal for anyone who wants to be close to the best attractions in town.
Where to eat in February?
Cafe In The Clouds
Though Sapa doesn't have a lively nightlife, there are a few establishments that serve alcohol and food. There are many friendly eateries that offer delicious cuisine like The Café in the Clouds. Situated at the lower end of Fansipan Street, this establishment is a great place to view stunning scenery while enjoying a cold beer. You can also have a light lunch or meal here, such as soup, spring rolls or even a rice dish.
Cha Pa Garden Restaurant
Alternatively, head to Cha Pa Garden Restaurant for a romantic dinner. Located in the Cha Pa Garden Boutique Hotel on Cau May Street, this wonderful diner serves a range of tasty dishes, including Western food. Tourists can enjoy a comfortable setting and you can even sit by the open fireplace to warm up. If the weather is warm enough then why not enjoy your breakfast or dinner out on the terrace. With an extensive wine list, it's also the perfect place to spend an evening relaxing.
Things to do in Sapa in February
Bac Ha Market
There are many things to do in Sapa, including visiting the Bac Ha market. Held every Sunday, this market offers you the chance to explore a taste of Vietnam by taking a look or even purchasing local goods. Located just 2 and a half hours away from Sapa, why not take a tour to the Bac Ha region and see the diverse and minority groups that come to the market to sell their goods. Opening early, you can spend your morning taking a stroll around the market before having dinner in a local restaurant. In the afternoon, take a walk around the local area and even enjoy a ride on a horse and cart before the journey home.
Phong Hai Market
Alternatively, you could visit the Phong Hai market which takes place every Monday. Situated only an hour and a half away from Sapa, this market allows you to take in the area close to the Chinese border gate. Why not purchase some fresh fruit and vegetables and then head to a local eatery for lunch before heading back to Sapa.