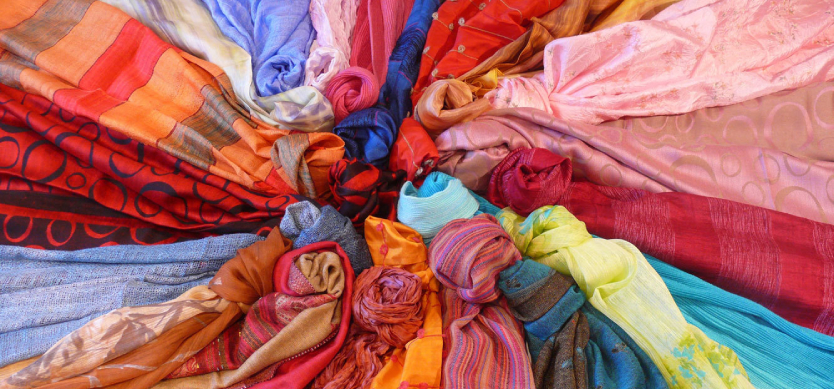 Hanoi capital with thousand years of history is an attractive destination for tourists. There is no shortage of interesting things to do when coming here. For those who are into exploring cultures, visiting traditional villages is a worthy experience that you should try.
In this article, we would like to introduce to you the most popular traditional villages in Hanoi.
Bat Trang Ceramic Village
Located in Gia Lam district, Hanoi, about 14km from the city center, Bat Trang ceramic village is a famous tourist destination with pottery making.
Coming here, visitors will feel excited when they see vases, ceramic pots on display in the corners of the village or interesting coal drying walls. Bat Trang ceramic products not only guarantee the quality of raw materials but also combine with making glaze techniques, sophisticated painting techniques, etc. Therefore, Bat Trang ceramic products are trusted by many people. Because of the usefulness and high aesthetics of the product. Bat Trang ceramic products have many diverse types such as vases, plant pots, wind chimes, kettles, wall paintings.
Bat Trang Ceramic Village
Prices of products here are varied, depending on the sophistication, quality or size of the product. Travelers coming here can choose the service of making their own ceramic products for about 20 - 50,000 VND.
Van Phuc Silk Village
Van Phuc silk village is located about 10 km from the center of Hanoi. This village has been famous throughout the country for thousands of years since silk was once chosen to make costumes for the court.
Van Phuc silk village is located on the banks of Nhue River, still retaining the ancient appearance of an old Vietnamese village with ancient banyan trees, water well, communal yard.
Van Phuc silk is quite diverse with products. A special feature of the silk here is woven from natural silk, which is soft, smooth, and delicate, and cannot be found anywhere else.
Thach Xa Bamboo Dragonfly-making Village
Thach Xa village is located at the foot of the Tay Phuong mountain in Thach That district, Hanoi. Thach Xa Village is not only popular with tourists traveling for its specialty of "che lam" but also famous for its unique bamboo dragonfly making.
Visitors can come here to admire the bamboo dragonflies and unique drawings. The stage of making the product is very meticulous, including selecting materials and balancing bamboo to help the standing dragonfly to be balanced on the hand. Bamboo dragonflies come in different sizes 12cm, 15cm, 18cm with prices ranging from 3,000 - 10,000 VND. In addition, the village also provides additional products such as bamboo butterflies and bamboo decorative lamps.
Thach Xa Village
Chuong Conical Hat Village in Chuong My
Chuong Village is located on the Day River, about 30 km from the center of Hanoi, in Thanh Oai district.
Conical hats in Chuong Village have been famous for a few centuries ago. In the past, Chuong hat was the tribute to the queen and the princess, and also an adornment for women.
Chuong village hat market meets in sessions on the 4th, 10th, 14th, 20th, 24th and 30th of the lunar month.
Materials for making hats include leaves, threads, and hat frames. The leaf is an important material that makes the hat from two palm-like plants that grow in hilly areas. The construction of a cone is considered to be the most difficult because it determines the roundness and durability of a hat. Chuong village hats look simple but require elaborate and meticulous when making it. The conical frame is made of bamboo, soaked and strong and firm, including 16 rims. This is considered a mandatory formula that has been selected in accordance with reality through the lifespan of Chuong hat maker.
Quat Dong Embroidery Village
Although Quat Dong hand embroidery village is not the only embroidery village in Vietnam, it is a craft embroidery village with a long history, with the sophistication, craftsmanship, and fame throughout the North.
From the 17th century, Quat Dong village has had an embroidery job. The craftsmen with their skillful hands have distilled the most quintessential things of the national soul to create brilliant, vivid works.
Quat Dong Village
Only with a needle, a thread, a piece of cloth, they turn simple materials into unique products with soft, exotic and beautiful patterns. Each work is filled with folklore, expressing the soul of the countryside.
Nowadays, the village still attracts a lot of tourists to visit.
Explore traditional villages is a good way to know more about Hanoi capital in particular and Vietnam in general. For more information about Vietnam culture, you can visit our website. If you have any questions, feel free to contact us. Have a nice trip!