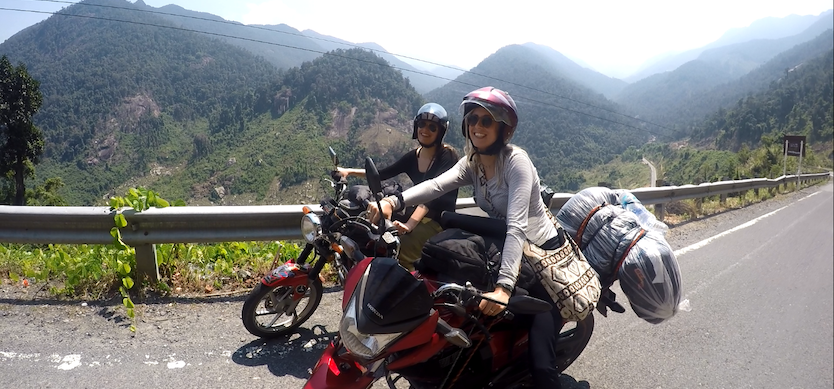 Being outstanding amidst adventure Asia tours, Vietnam is a favorite destination for those who have a passion for conquering winding roads by motorbikes. There are all kinds of terrain and landscapes, challenging the most courageous and curious people. You can take the Cu Chi Tunnels motorbiking tour full-day to enjoy it.
However, to get the safest and most convenient trip, careful preparation is indispensable. Not only do you have to research in advance about time, location, clothes, and personal papers are also things that tourists need to pay attention to.
In Vietnam, the problem is even more concerned because, on the way, you may encounter many obstacles such as flat tire, traffic violation, bad weather, or accidents, etc.
As local guides, we will help you to prepare thoroughly and fully for the trip. So, don't miss any useful things to prepare for a motorbike trip in Vietnam below.
Vehicles
Motorcycles are the close companion of every nature explorer. Therefore, let's pay attention to the condition of the vehicle before each trip. You should check the horn, headlights, sidelights, mirrors, tires, change the engine oil, coolant, and brake pads (if worn).
According to A-Z guides for backpackers in Vietnam, you should choose a motorcycle instead of scooters because the roads in some localities in Vietnam are very steep which is easy to encounter dangerous situations if you travel by scooter.
Choosing a good motorcycle
You also need to bring the vehicle's extra spare key and learn how to fix a basically broken motorbike. A repair kit is also an indispensable item.
In addition, when traveling at night, especially in remote areas, visitors should also equip reflective stickers for motorbikes so that their vehicles can easily be recognized in the dark.
Personal papers
Preparing identification documents like identity card is one of the most important things. Travelers can put identity cards, vehicle papers, and driver license in a waterproof plastic bag and store them in their backpack. Do not leave papers in the trunk. Many people carefully copy additional copies of their identity cards and driver license.
Furthermore, you should prepare additional personal information sheets such as addresses, phone numbers of relatives, blood groups, etc. to prevent possible bad cases.
Maps or travel guides are also necessary for each trip. Based on the information in the map, you can determine the next spot and the shortest, safest path for the journey.
Clothes and personal items
Protective gear
Preparing proper protective gear
Because on every journey, you must always carry your luggage, so the belongings or personal items need to be streamlined and neat for ease of transportation. You need to prioritize on protective gear, especially helmets.
We should choose a high-quality helmet. You should also wear protective gear at the knees and elbows because when accessing an accident, these are the places suffering from the most severe impact and the injuries here are often serious.
Moreover, travelers should also prepare reflective vests to wear in the evening or in foggy weather to avoid accidents when visibility is limited.
Medicines
Medical equipment like germicide or personal bandages is essential when injuries occur. In addition, medicines for common issues such as headache, fever, and abdominal pain should also be included in the baggage to be active in many situations.
Clothes
You don't need to bring too many clothes but just a few neat and comfortable ones depending on how many days you intend to go. All these items should be put in the same bag so they can be found when needed.
The climate in the mountains is often colder in the delta area, so you need to wear warmly enough. Even in the summer, it is important to bring warm clothes.
Traveling to Vietnam by bike
In summer, the weather is quite hot during the daytime. However, when night falls, the temperature drops very quickly. Choose clothes like jeans, wind jackets, and sports shoes to make traveling easier and more comfortable.
Others
You also do not need to bring too much food but instant ones like noodles, dry provisions, or sausages, etc.
One of the things to prepare when traveling in Vietnam by a motorbike is a smartphone or camera. Rarely do we get the opportunity to take photos in a place with charming natural landscapes like Vietnam, right?
Also, prepare some cash with you to prevent possible incidents in your journey.
The statement of "All the gear, all the time" seems to be the guideline for travelers when starting a motorbike Vietnam tour. Preparing thoroughly before the journey is essential, especially on an exciting but adventurous journey. If you need further information, feel free to contact us or visit our website. Don't forget to like and share the article with others if you find it useful for you. Thank you.