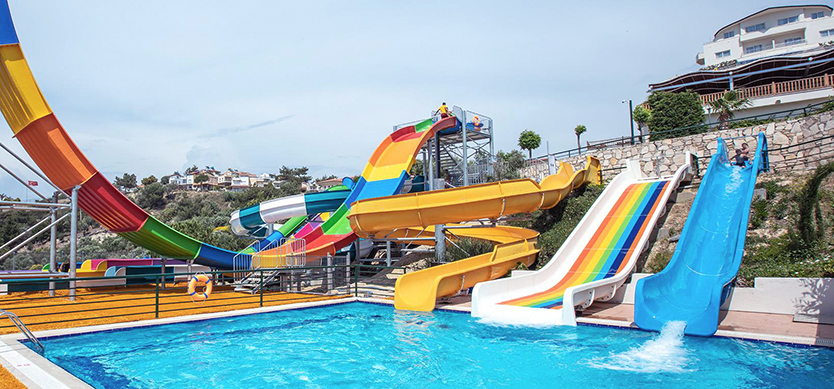 Sea Light Hotel is located in the entertainment & cuisine center of Rach Gia City, only 2 hours to Phu Quoc Island or Ha Tien. Sea Light Hotel will be an amazing destination for any travelers.
General information
Address: A11 – 3/2 Street, Vinh Bao Ward, Rach Gia City, Kien Giang Pro, Vietnam
Tel: 84-77 6255777
Fax: 84-77 6250625
Website: http://www.sealighthotel.vn/
Description
Sea Light is the only four-star Hotel in Rach Gia – Kien Giang, featuring 93 rooms with modern and luxury facilities as well as professional & friendly staffs who are committed to satisfy all guest's demand, organize business events or leisure, etc.
Sea Light Hotel
Room
Sea Light is not only the only four-star Hotel in Rach Gia but also the highest building in West of Vietnam. From the high level, guests can discover panoramic view of the ocean as well as the city. Sea Light Hotel has 93 rooms with modern facilities such as:
Jacuzzi
Bathroom
High class living room
Furniture
Bedding
Digital TV
Wireless Internet
Safety Box
Facilities
The comfortable room at Sea Light
Professional services
Night Club
Sauna, Steam bath, massage
Buffet Restaurant & Garden Restaurant
Transport service
Tours & ticket booking
Foreign exchange
Honeymoon
Laundry
Bicycle and car rental
Sea Light Restaurant
With a romantic and warm atmosphere, Sea Light Restaurant is the ideal destination for any customer. Sea Light restaurant has capacity about 150 pax, serving Daily Buffet Breakfast, A La Carte Lunch & Dinner. With Show Kitchen and modern equipments, Sea Light commits that Executive Chef will offer guests the most delicious cuisine.
VIP Room
5 VIP Rooms with a beautiful location on the first floor, you can both enjoy delicious food and panoramic city view and swimming pool. With a capacity of 10 people per room, it also has modern air conditioning and TV, VIP serves from 10.00 AM to 10.00 PM and will satisfy any guests by a high-level cuisine.
Seafood Restaurant-Garden Restaurant
Located on the 1st floor of the Sea Light Hotel, Garden Restaurant has a beautiful natural panorama. You can also experience the fresh seafood ever which processed by professional Chef. Sharing the moment in Garden Restaurant with your family, friends or partners will leave you an unforgettable memory.
Conference Room
With an area of 200 square meters that can accommodate 150 guests with impressive decorations. Moreover, it provides modern AV system and facilities. The professional service team promises to make customers happy when organizing conferences, press conferences, seminars, banquets or any events.
Gym
Located on the first floor with modern and professional equipment
Swimming Pool
Located on the first floor
Sauna, Steambath, MassageIncluding 15 normal rooms and 7 VIP rooms
A relaxing room with digital TV, newspaper, tea & fruit, candy, etc.
Professional high-technique staffs
Beauty Salon
Hair care and design
Facial care & treatments
Nail care and design
Night Club
Capacity 1000 guests
Professional DJ & Bartender
Modern lighting & sound system
Serving all kinds of drinks
Game & Internet Center
Update the latest game
Serving drinks as per request
High speed Internet
Many other services
Beautiful landscape viewing
Relaxing chairs
Serving fruits and drinks as per request
Tour as per request: Discover tours to Phu Quoc Island, Ha Tien or City Tour around Rach Gia with Sea Light Hotel.
Staying at Sea Light Phu Quoc Hotel
Featuring luxurious and comfortable rooms with several convenient amenities, Sea Light Hotel is an ideal place to stay for travelers in Phu Quoc. For further information about Phu Quoc tours as well as where to go, where to eat in Phu Quoc, feel free to contact us or visit our website. Thank you and hope you will have a great time here.