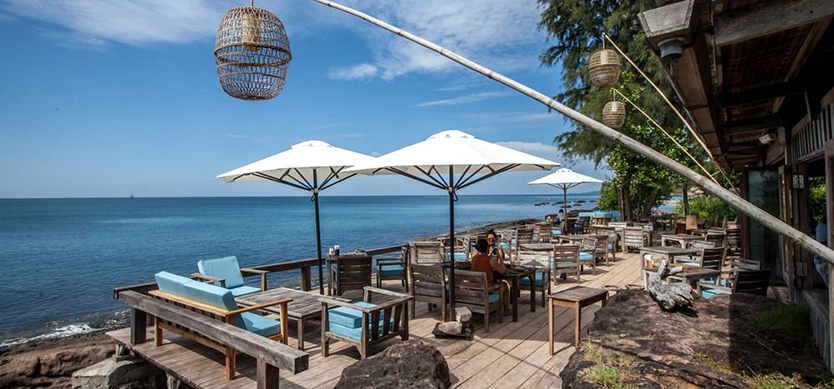 Phu Quoc is considered pristine heaven with the less exploited beaches and islands, offering travelers with the "wildest" experience.
Eco-friendly tourism services
The fresh environment at Mango Bay Resort
Recently, Phu Quoc tourism has developed promptly, leading to the appearance of various hotels and resorts. The beach resorts are very luxurious and comfortable, but they still try to keep the pristine look for the island, constructing the eco-friendly environment and tourism services to attract travelers all around the world.
An experience of Robin
Robin and his friend, Kevin who are from the UK, checked out the Long Beach area – but found the peace they were looking for at eco-friendly Mango Bay Resort.
They stayed in a Fisherman's Room, a stand-alone hut with four wooden steps up to a deck and the room with leaf thatched roof and spacious deck. All the rooms here are equipped with ceiling fans, four-poster beds draped with cotton mosquito nets and wooden furniture. Outdoor bathrooms with solar powered hot water look straight out into the jungle. "Such a peaceful atmosphere and fresh feeling staying here", Robin said.
Beautiful sunset at the resort
For further information as well as the user guide of Phu Quoc tour package, please contact us or visit our website. Thank you and hope you will have a wonderful moment here.