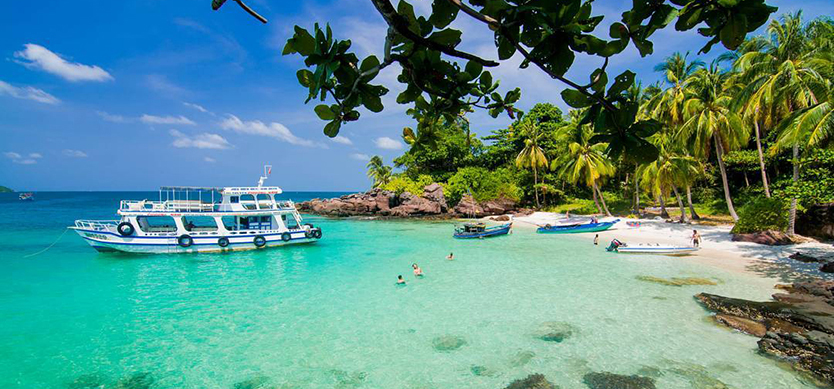 If you are in love with wild natural beauty or cultural exploration, the Phu Quoc tours are very ideal for you. Here is an experience of Urvi Shah, a Physiotherapist from Birmingham, UK.
An innocent beauty
The pristine nature of Phu Quoc
"Visiting Phu Quoc is a bit like going 'back in traveler time' as it feels the way Thailand's islands probably were like 20 years ago. The infrastructure is fairly limited and things are really still very innocent. However, the islands possess the key ingredients for a memorable stay – amazing beauty, great beaches, and a killer sunset on Phu Quoc beach", said Urvi Shah – along with her husband Anand, who had taken off 15 months to explore the world.
"It is really breathtaking to watch the sun dip under the horizon and then set the whole sky alight in a show of colors that you just can't describe and shouldn't even try!".
An experience of living like a local
Ham Ninh fishing village in the early morning
She continued: "The lack of coffee shops and the pizza was really refreshing; all you got was fresh local food that gave you a sense of living like a local. The locals were so warm and friendly always waving and smiling at us, it was so nice".
For further information as well as other user reviews on Phu Quoc island, feel free to contact us or visit our website. Thank you.