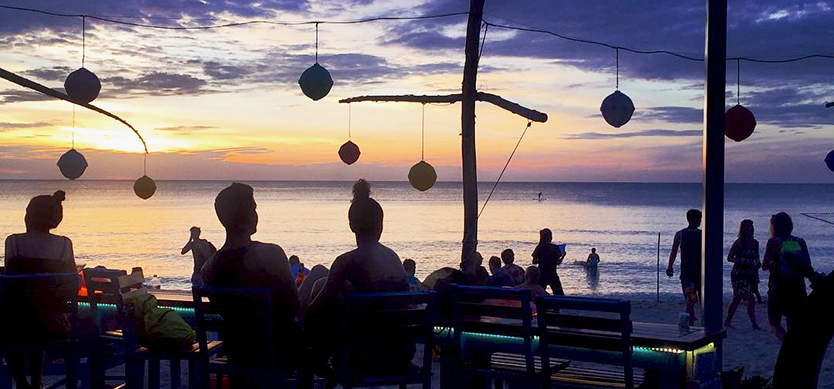 If you're in love with the tropical islands, with the rows of coconut trees on the stretching sand, and the seafood restaurants beside the beaches, etc, Phu Quoc island of Kien Giang province is a perfect choice for you.
The long sand of Phu Quoc beaches​
A trip of Sabine
Sabine Scsepka is from Vienna, Austria and is spending 2 months visiting Hong Kong, Cambodia & Vietnam. She arrived in Phu Quoc, her last stop in Vietnam. She found a nice beach bungalow at Hiep Thanh Resort. She enjoyed the beaches of Bai Dai and Bai Sao beach where were considered the most attractive one on the island with clear green water, explored Ham Ninh fishing village, etc.
Experience of Sabine
She believed she had found a heaven and began to chill: "So my daily routine starts with breakfast, a swim in the crystal clear ocean, a walk on the beach, swim again, chilling and reading, buying some fab pineapple or mango from a lovely lady at the beach getting a massage or my nails done.. and so on and so on.. oh let me tell you life is hard here".
Rich nature in Phu Quoc
If you like the place, don't hesitate to contact us now or visit our website for the biggest Phu Quoc deals. Thank you and hope you will have a wonderful moment here.