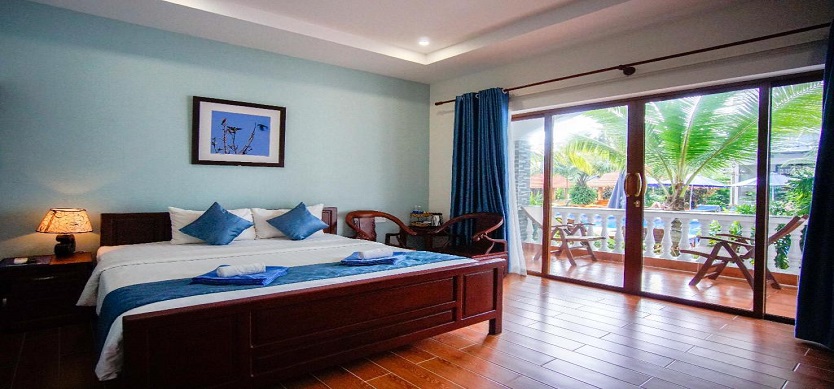 Phu Quoc island is one of the attractive destinations in Vietnam, so there are a lot of tourists choosing the place for visiting each year. It is the reason why Phu Quoc in the peak season is always in running out of hotel rooms.
In recent years, Phu Quoc has been becoming one of the most favorite tourist destinations in Vietnam. This leads to over demand for hotel rooms that this island will need around 3,000 new hotel rooms in the next two year.
Phu Quoc is running out of hotel rooms
The explanation for this booming demand might thank the open of Phu Quoc International Airport last year, as well as the excellent services of the hospitality industry on this small but beautiful island. However, recently, in order to solve the problem, there are a lot of resorts and hotels are built on Phu Quoc island with a different price for tourist's choice. By the end of this year, there would be three new hotels, with a total capacity of 200 rooms. However, this seems to be still inadequate compared to the increasing demand.
However, if you want to choose the best hotel with suitable price and wonderful view for staying, you should book the hotel in advance. Furthermore, you should choose hotels located in Duong Dong town. They will help you easy to transfer to other places.